Ford Fusion: Information and Entertainment Systems / Information and Entertainment System - General Information - Vehicles With: SYNC 3
Torque Specifications Item Nm lb-ft lb-in ACM bolts 2.5 - 22 Antenna bolt 7 - 62 APIM screws 1 - 9 DACMC bolts 6 - 53 DSP bolts 6 - 53 FCIM bolts 2...
Other information:
Check NOTE: No factory-equipped vehicle should have more than a 25 mA (0.025 amp) – 50 mA (0.050) draw depending on the vehicle's accessories. Check for current drains on the battery in excess of 25 mA (0.025 amp) – 50 mA (0.050) with all the electrical accessories off and the vehicle at rest for at least 40 minutes...
Advertised Capacity The advertised capacity is the maximum amount of fuel that you can add to the fuel tank after running out of fuel. Included in the advertised capacity is an empty reserve. The empty reserve is an unspecified amount of fuel that remains in the fuel tank when the fuel gauge indicates empty...
Categories
Choosing the Right Fuel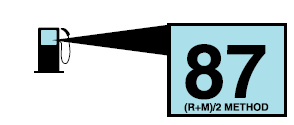 Your vehicle is designed to operate on regular unleaded gasoline with a minimum pump (R+M)/2 octane rating of 87.
Copyright © 2022 www.fofusion2.com