Ford Fusion: Engine / Electronic Engine Controls - 1.5L EcoBoost (118kW/160PS) – I4
Removal NOTE: Removal steps in this procedure may contain installation details. Position the vehicle on a hoist. Refer to: Jacking and Lifting - Overview (100-02 Jacking and Lifting, Description and Operation)...
Lubricants, Fluids, Sealers and Adhesives Material: Motorcraft® High Temperature Nickel Anti-Seize Lubricant / XL-2 Material: Motorcraft® Orange Prediluted Antifreeze/Coolant / VC-3DIL-B (WSS-M97B44-D2) Material: Motorcraft® Multi-Purpose Grease Spray / XL-5-A (ESB-M1C93-B) Material: Motorcraf..
Other information:
Press the button to enter the settings menu. Once you select a tile, press the button next to a menu item to view an explanation of the feature or setting. Sound Select this tile to adjust sound the settings. Clock Select this tile to adjust the clock settings. Bluetooth Select this tile to switch Bluetooth on and off and adjust the settings. Phone Select this tile to connect, disconnect, ..
Special Tool(s) / General Equipment Resistance Spotwelding Equipment Scraper for Straight Edges Hot Air Gun Spot Weld Drill Bit Locking Pliers Materials Name Specification Seam SealerTA-2-B, 3M™ 08308, LORD Fusor® 803DTM - Removal NOTICE: Battery electric vehicle (BEV), hybrid electric vehicle (HEV) and plug-in hybrid electric vehicle (P..
Categories
Choosing the Right Fuel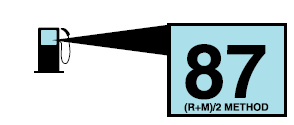 Your vehicle is designed to operate on regular unleaded gasoline with a minimum pump (R+M)/2 octane rating of 87.
Copyright © 2022 www.fofusion2.com