Ford Fusion: Electronic Engine Controls - 1.5L EcoBoost (118kW/160PS) – I4 / Fuel Rail Pressure (FRP) Sensor. Removal and Installation
Materials
Name
Specification
Engine Oil - SAE 5W-20 - Synthetic Blend Motor Oil
XO-5W20-Q1SP
WSS-M2C945-B1

Removal
NOTE: Removal steps in this procedure may contain installation details.
Release the fuel system pressure.
Refer to: Fuel System Pressure Release (310-00A Fuel System - General Information - 1.5L EcoBoost (118kW/160PS) – I4, General Procedures).

Disconnect the battery ground cable.
Refer to: Battery Disconnect and Connect (414-01 Battery, Mounting and Cables, General Procedures).

NOTE: Make sure that a new component is installed.

Disconnect the FRP sensor electrical connector and remove the FRP sensor.
Torque: 24 lb.ft (32.5 Nm)
Installation
To install, reverse the removal procedure.

Lubricate the sensor threads.
Material: Engine Oil - SAE 5W-20 - Synthetic Blend Motor Oil / XO-5W20-Q1SP (WSS-M2C945-B1)
Categories
When these locks are set, the rear doors cannot be opened from the inside.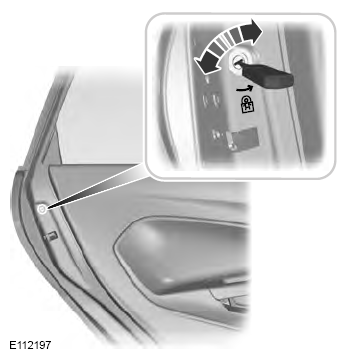 Copyright © 2022 www.fofusion2.com