Ford Fusion: Engine Cooling - 1.5L EcoBoost (118kW/160PS) – I4 / Transmission Fluid Heater Coolant Control Valve. Removal and Installation
Special Tool(s) / General Equipment
Hose Clamp(s)
Hose Clamp Remover/Installer
Removal
Remove the battery tray.
Refer to: Battery Tray (414-01 Battery, Mounting and Cables, Removal and Installation).

Remove the retainers and the battery tray bracket.
Torque: 35 lb.in (4 Nm)
Disconnect the coolant control valve electrical connector.
Use the General Equipment: Hose Clamp(s)
Clamp off the coolant control valve hoses.

Release the clamps and disconnect the coolant hoses.
Use the General Equipment: Hose Clamp Remover/Installer
NOTE: Do not remove the transmission fluid heater colant control valve from its isolator.

Remove the nut and the transmission fluid heater coolant control valve bracket assembly.
Torque: 177 lb.in (20 Nm)
Installation
To install, reverse the removal procedure.

Fill and bleed the cooling system without using the vacuum cooling system filler.
Refer to: Engine Cooling System Draining, Vacuum Filling and Bleeding (303-03A Engine Cooling - 1.5L EcoBoost (118kW/160PS) – I4, General Procedures).

Categories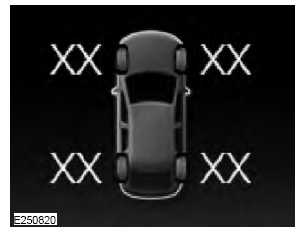 The tire pressure monitoring system measures pressure in your road tires and sends the tire pressure readings to your vehicle. You can view the tire pressure readings through the information display. The low tire pressure warning light will turn on if the tire pressure is significantly low. Once the light is illuminated, your tires are under-inflated and need to be inflated to the manufacturer's recommended tire pressure. Even if the light turns on and a short time later turns off, your tire pressure still needs to be checked.
Copyright © 2022 www.fofusion2.com