Ford Fusion: Roof Opening Panel / Timing Adjustment. General Procedures
Special Tool(s) / General Equipment
Adjustment
NOTICE: A new frame assembly is not equipped with a motor. When a motor is not installed, and the frame is moved, the cables/mechanisms can experience free-play movement causing the timing to become out of adjustment. Before transferring a motor to a new frame assembly, the Timing Adjustment must be carried out to assure correct roof opening panel operation.
On both sides.
Inspect and make sure the mechanisms are fully forward in the frame guides.
Use the General Equipment: Flat-Bladed Screwdriver
On both sides.
Move the cable brackets forward until they come to a stop placing the mechanisms in the VENT position.
Use the General Equipment: Flat-Bladed Screwdriver
NOTICE: Installing the motor will lock the mechanisms and prevent them from moving. When installing the motor, make sure the mechanisms do not move.

NOTE: When positioning the roof opening panel motor, it may be necessary to turn the roof opening panel motor slightly to engage the drive splines.

Install the motor and the bolts.
Torque: 35 lb.in (4 Nm)
Categories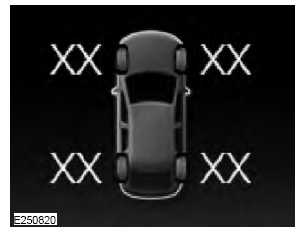 The tire pressure monitoring system measures pressure in your road tires and sends the tire pressure readings to your vehicle. You can view the tire pressure readings through the information display. The low tire pressure warning light will turn on if the tire pressure is significantly low. Once the light is illuminated, your tires are under-inflated and need to be inflated to the manufacturer's recommended tire pressure. Even if the light turns on and a short time later turns off, your tire pressure still needs to be checked.
Copyright © 2022 www.fofusion2.com