Ford Fusion: Starting System - 1.5L EcoBoost (118kW/160PS) – I4 / Specifications
General Specifications
| Item | Specification |
| --- | --- |
| Normal engine cranking speed (Average) | 200-300 Revolutions Per Minute (RPM) |
| Starting circuit maximum voltage drop (Engine at normal operating temperature) (Average) | 0.5 volt |
| Starter motor maximum load current draw | 900 amps |
| Starter motor no-load current draw (Average) | 60-80 amps |
| Starter motor normal load current draw (Average) | 130-190 amps |
The starting system controls the cranking of the engine. The starter motor is enabled by the starter relay when the relay is activated by the PCM. The PCM receives inputs from the ignition switch - push button start, automatic transmission, Run/start relay and the BCM before activating the starter relay to initiate cranking of the engine...
Other information:
Removal NOTE: LH side shown, RH side similar. NOTE: Removal steps in this procedure may contain installation details. WARNING: Before beginning any service procedure in this section, refer to Safety Warnings in section 100-00 General Information...
WARNING: Do not connect wireless plug-in devices to the data link connector. Unauthorized third parties could gain access to vehicle data and impair the performance of safety related systems. Only allow repair facilities that follow our service and repair instructions to connect their equipment to the data link connector...
Categories
Choosing the Right Fuel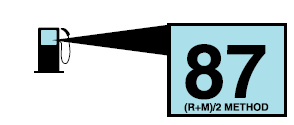 Your vehicle is designed to operate on regular unleaded gasoline with a minimum pump (R+M)/2 octane rating of 87.
Copyright © 2023 www.fofusion2.com