Ford Fusion: Remote Control / Replacing the Battery
Note: Refer to local regulations when disposing of your remote control batteries.
Note: Do not wipe off any grease on the battery terminals or on the back surface of the circuit board.
Note: Replacing the battery does not erase the programmed key from your vehicle. Your remote control should operate normally.
A message appears in the information display when the remote control battery is low.
The remote control uses one coin-type three-volt lithium battery.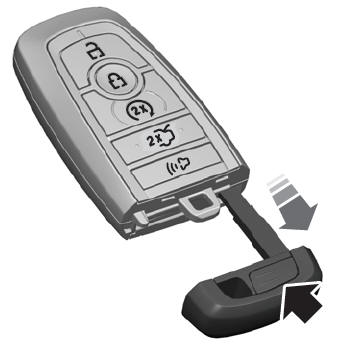 Push the release button and pull the key blade out.

Twist a thin coin under the tab hidden behind the key blade head to remove the battery cover.

Insert a suitable tool, for example a screwdriver, in the position shown and carefully remove the battery.
Install a new battery with the + facing upward.
Reinstall the battery cover and the key blade.
Categories
Direction Indicators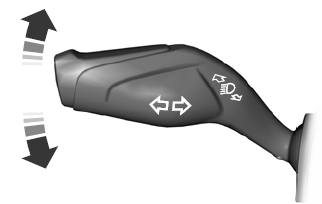 Push the lever up or down to use the direction indicators.
Copyright © 2023 www.fofusion2.com