Ford Fusion: Cross Traffic Alert (IF EQUIPPED) / Cross Traffic Alert System Limitations
The system may not correctly operate when any of the following occur:
The sensors are blocked.
Adjacently parked vehicles or objects are obstructing the sensors.
Vehicles approach at speeds less than 4 mph (6 km/h) or greater than 37 mph (60 km/h).
The vehicle speed is greater than 7 mph (12 km/h).
You reverse out of an angled parking space.
Categories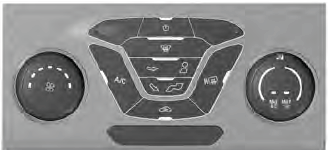 Note: Depending on your vehicle option package, the controls may look different from what you see here.
Copyright © 2022 www.fofusion2.com