Ford Fusion: Capacities and Specifications / Bulb Specification Chart
Replacement bulbs are specified in the chart below. Headlamp bulbs must be marked with an authorized "D.O.T." for North America to make sure they have the proper lamp performance, light brightness, light pattern, and safe visibility. The correct bulbs will not damage the lamp assembly or void the lamp assembly warranty and will provide quality bulb illumination time.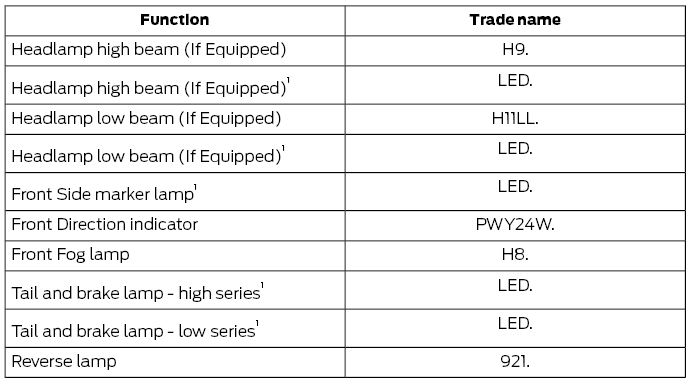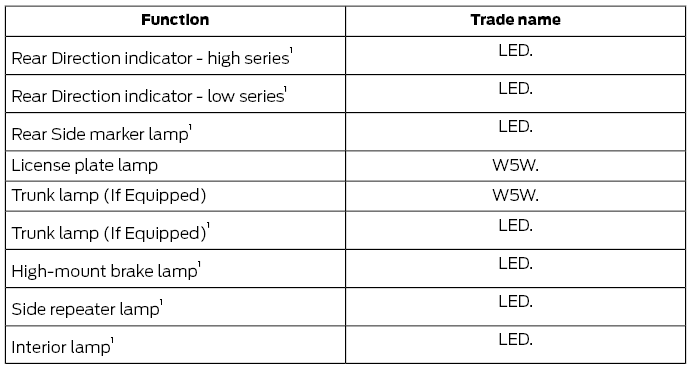 1 To replace these bulbs, see your authorized dealer.
To replace all instrument panel bulbs, see your authorized dealer.
Categories
WARNING: Do not adjust the steering wheel when your vehicle is moving.
Note: Make sure that you are sitting in the correct position.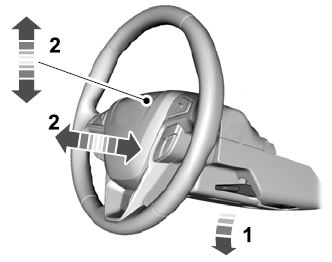 Unlock the steering column. Adjust the steering wheel to the desired position.
Copyright © 2023 www.fofusion2.com