Ford Fusion: Battery, Mounting and Cables / Battery. Diagnosis and Testing

General Equipment
Diagnostic Battery Charger
Use Ford approved battery test equipment.


Midtronics MDX-650 or P-300/P-600/490/1050


Midtronics GRX-3590 or 3000

Diagnostics in this manual assume a certain skill level and knowledge of Ford-specific diagnostic practices.
REFER to: Diagnostic Methods (100-00 General Information, Description and Operation).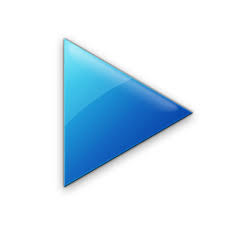 PINPOINT TEST A : BATTERY CONDITION TEST
Normal Operation and Fault Conditions
Battery condition is determined by measuring battery terminal voltage after a specific discharge current is applied for a specified time period.
Possible Sources
Battery
Wiring, terminals or connectors
Visual Inspection and Pre-checks
Inspect wiring, terminals and connectors.
Inspect the battery.
Inspect battery mounting
Inspect high current BJB connections.
A1 TEST THE BATTERY CONDITION
NOTE: Failure to fully charge the battery before retesting may cause false readings.
Using the Diagnostic Battery Charger and the battery cables removed from the battery, verify the battery condition.
Is the battery OK?
| | |
| --- | --- |
| Yes | RETURN the battery to service. |
No
If the analyzer reads REPLACE BATTERY or REPLACE-BAD CELL, INSTALL a new battery.
REFER to: Battery (414-01 Battery, Mounting and Cables, Removal and Installation).

System Operation The battery is a 12V DC source connected in a negative ground system and is a voltage stabilizer for the 12V electrical system. Component Description Battery Vehicles are equipped with a 12-volt, maintenance-free battery...
Charging WARNING: Before beginning any service procedure in this section, refer to Safety Warnings in section 100-00 General Information. Failure to follow this instruction may result in serious personal injury...
Other information:
WARNING: Do not put the shoulder section of the seatbelt or allow the child to put the shoulder section of the seatbelt under their arm or behind their back. Failure to follow this instruction could reduce the effectiveness of the seatbelt and increase the risk of injury or death in a crash...
Special Tool(s) / General Equipment Resistance Spotwelding Equipment Hot Air Gun Air Body Saw MIG/MAG Welding Equipment Spot Weld Drill Bit Materials Name Specification Metal Bonding AdhesiveTA-1, TA-1-B, 3M™ 08115, LORD Fusor® 108B - Seam SealerTA-2-B, 3M™ 08308, LORD Fusor® 803DTM - Removal Restore vehicle to pre-acc..
Categories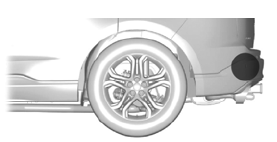 The sensors are behind the rear bumper on both sides of your vehicle.
Copyright © 2022 www.fofusion2.com