Ford Fusion: Automatic Transmission - 6-Speed Automatic Transmission – 6F35 / Solenoid Body. Removal and Installation
Removal
To remove the solenoid body.
Refer to: Main Control Valve Body (307-01A Automatic Transmission - 6-Speed Automatic Transmission – 6F35, Removal and Installation).

Installation
To install, reverse the removal procedure.

Special Tool(s) / General Equipment Long Nose Pliers Removal Using the scan tool Transmission Solenoid Identification Number (IDN) function, retrieve the solenoid base part number and stamping number...
Special Tool(s) / General Equipment 307-003 (T57L-500-B) Holding Fixture, Transmission 307-091Handle, Torque ConverterTKIT-2009TC-F 307-566Retainer, Torque ConverterTKIT-2006C-FFMFLMTKIT-2006C-LMTKIT-2006C-ROW 307-625Fixture, Bench MountingTKIT-2008ET-FLMTKIT-2008ET-ROW 307-627Installer, Converter SealTKIT-2008ET-FLMTKIT-2008ET-ROW Puller Removal ..
Other information:
Adjustment NOTE: Refer to the appropriate section and procedure for special instructions on loosening and tightening mount fasteners. Refer to: Jacking and Lifting - Overview (100-02 Jacking and Lifting, Description and Operation). Loosen, but do not remove, the powertrain/drivetrain mount fasteners. Lower the vehicle. NOTE: Do not twist or stra..
WARNING: Service of Compressed Natural Gas (CNG) or Liquefied Petroleum Gas (LPG) vehicle systems is restricted to qualified personnel and authorized workshops. The required qualifications vary by region. Always observe local laws and legislative directives regarding CNG or LPG vehicle service. Failure to follow this instruction may result in serious personal injury or death. &n..
Categories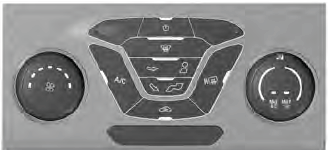 Note: Depending on your vehicle option package, the controls may look different from what you see here.
Copyright © 2022 www.fofusion2.com