Ford Fusion: Lighting / Lighting Control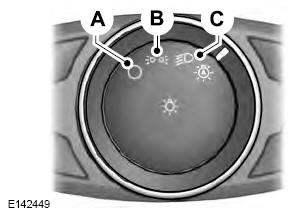 Lamps off.
Parking lamps, instrument panel lamps, license plate lamps and tail lamps.
Headlamps.
Headlamp High Beam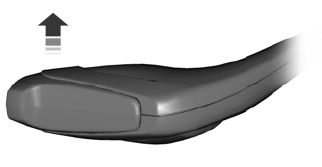 Push the lever away from you to switch the high beam on.
Push the lever forward again or pull the lever toward you to switch the high beams off.
Flashing the Headlamp High Beam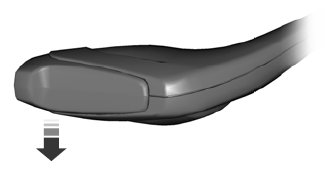 Slightly pull the lever toward you and release it to flash the headlamps.
Condensation in the Exterior Front Lamps and Rear Lamps Exterior front lamps and rear lamps have vents to accommodate normal changes in air pressure...
Autolamps WARNING: The system does not relieve you of your responsibility to drive with due care and attention. You may need to override the system if it does not turn the headlamps on in low visibility conditions, for example daytime fog...
Other information:
Using Summer Tires Summer tires provide superior performance on wet and dry roads. Summer tires do not have the Mud and Snow (M+S or M/S) tire traction rating on the tire side wall. Since summer tires do not have the same traction performance as All-season or Snow tires, we do not recommend using summer tires when temperatures drop to approximately 45°F (7°C) or below (depending on tire..
Push the lever up or down to operate the windshield wiper. Single wipe. Intermittent wipe. Normal wipe. High speed wipe. Note: Fully defrost the windshield before you switch the windshield wipers on. Note: Make sure that you switch the windshield wipers off before entering a car wash. Note: If streaks or smears appear on the windshield, clean the windshield and the wiper blades. If t..