Ford Fusion: Evaporative Emissions - 1.5L EcoBoost (118kW/160PS) – I4 / Evaporative Emission Canister Vent Solenoid. Removal and Installation
Removal
NOTE: Removal steps in this procedure may contain installation details.
Remove the EVAP canister.
Refer to: Evaporative Emission Canister (303-13A Evaporative Emissions - 1.5L EcoBoost (118kW/160PS) – I4, Removal and Installation).

Remove the EVAP canister solenoid.

Installation
NOTE: Do not apply oil to the EVAP canister vent solenoid O-ring seal. Clean water may be applied to aid reassembly.

To install, reverse the removal procedure.

Categories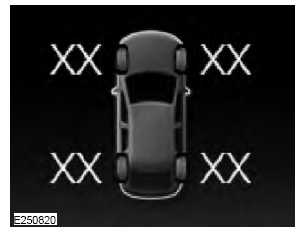 The tire pressure monitoring system measures pressure in your road tires and sends the tire pressure readings to your vehicle. You can view the tire pressure readings through the information display. The low tire pressure warning light will turn on if the tire pressure is significantly low. Once the light is illuminated, your tires are under-inflated and need to be inflated to the manufacturer's recommended tire pressure. Even if the light turns on and a short time later turns off, your tire pressure still needs to be checked.
Copyright © 2022 www.fofusion2.com