Ford Fusion: Fastening the Seatbelts / Using Seatbelts During Pregnancy
WARNING: Always ride and drive with your seatback upright and properly fasten your seatbelt. Fit the lap portion of the seatbelt snugly and low across the hips. Position the shoulder portion of the seatbelt across your chest. Pregnant women must follow this practice. See the following figure.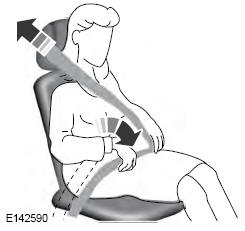 Pregnant women should always wear their seatbelt. Position the lap belt portion of a combination lap and shoulder belt low across the hips below the belly and worn as tight as comfort allows. Position the shoulder belt to cross the middle of the shoulder and the center of the chest.
Categories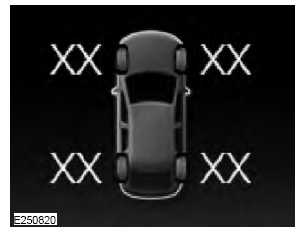 The tire pressure monitoring system measures pressure in your road tires and sends the tire pressure readings to your vehicle. You can view the tire pressure readings through the information display. The low tire pressure warning light will turn on if the tire pressure is significantly low. Once the light is illuminated, your tires are under-inflated and need to be inflated to the manufacturer's recommended tire pressure. Even if the light turns on and a short time later turns off, your tire pressure still needs to be checked.
Copyright © 2023 www.fofusion2.com