Ford Fusion: Suspension / Front Suspension
Special Tool(s) / General Equipment Wheel Alignment System Adjustment NOTICE: Suspension fasteners are critical parts that affect the performance of vital components and systems...
Overview The front suspension consists of the following components: Lower arms Stabilizer bar, bushings and links Strut and spring assemblies Wheel bearings Wheel hubs Wheel knuckles Wheel studs Vehicles with Dynamic Suspension: Suspension height sensor Dynamically controlled strut and spring assemblies Refer to: Vehicle Dynamic Suspension ..
Other information:
Overview Multiplexing is a method of sending 2 or more signals simultaneously over a single circuit. Multiplexing allows 2 or more electronic modules (nodes) to communicate over a twisted wire pair [data (+) and data (-)] network. The information or messages that can be communicated on these wires consists of commands, status or data. Multiplexing reduces the weight of the vehicle by reduci..
Check NOTE: No factory-equipped vehicle should have more than a 25 mA (0.025 amp) – 50 mA (0.050) draw depending on the vehicle's accessories. Check for current drains on the battery in excess of 25 mA (0.025 amp) – 50 mA (0.050) with all the electrical accessories off and the vehicle at rest for at least 40 minutes. Current drains can be tested with the following procedure. NOTE: ..
Categories
When these locks are set, the rear doors cannot be opened from the inside.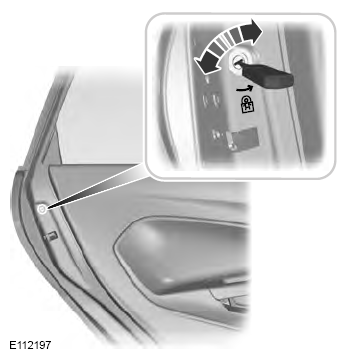 Copyright © 2022 www.fofusion2.com