Ford Fusion: Four-Wheel Drive Systems / Active Torque Coupling Configuration. General Procedures
Configuration
NOTICE: If the ATC (Active Torque Coupling) solenoid bar code information is not correct, Rear Drive Unit (RDU) damage or driveability concerns can occur.

Using a diagnostic scan tool, under the toolbox icon select Powertrain then select Automatic Traction Control Barcode Entry. Follow the instructions displayed on the diagnostic scan tool.

Enter the 4-digit alpha numeric bar code found on the label. The scan tool verifies the digits entered are valid and displays a message if the information is not valid.

Follow the instructions displayed on the scan tool.

Check
NOTE: Always drive the vehicle in a safe manner according to driving conditions and obey all traffic laws.

Road test the vehicle. Carry out the AWD drive cycle after downloading the active torque coupling solenoid bar code information to the PCM.


Carry out 3 accelerations from 0-30 mph (0-48 km/h) in a straight line.


Perform this procedure at low, medium and full accelerator pedal position.


Verify there is no perceived front wheel slip.


On dry pavement, drive the vehicle at 5 mph (8 km/h) in a fully locked turn.


Verify there is no driveline binding.

Categories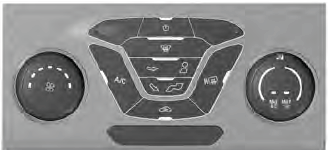 Note: Depending on your vehicle option package, the controls may look different from what you see here.
Copyright © 2023 www.fofusion2.com