Ford Fusion: Remote Control / Intelligent Access Key
Note: You may not be able to shift out of park (P) unless the intelligent access key is inside your vehicle.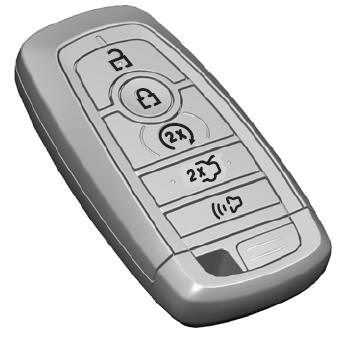 Your remote control operates the power locks and the remote start system. The key must be in your vehicle to use the push button start.
Removable Key Blade
The remote control also contains a removable key blade that you can use to unlock your vehicle.
Push the release button and pull the key blade out.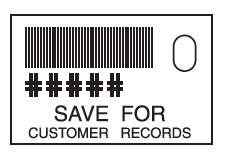 Note: Your vehicle keys came with a security label that provides important key cut information. Keep the label in a safe place for future reference.
The key cylinder is under a cap on the driver door handle. To remove the cap: Insert the key blade into the slot on the bottom of the handle and apply upward pressure...
Other information:
Note: Do not exceed the trailer weight for your vehicle configuration listed in the chart below. Note: Make sure to take into consideration trailer frontal area. Do not exceed 12 feet2 (1.11 meters2) for 1.5L GTDI and 2.5L TiVCT or 20 feet2 (1...
Child Restraint and Seatbelt Maintenance Inspect the vehicle seatbelts and child safety seat systems periodically to make sure they work properly and are not damaged. Inspect the vehicle and child restraint seatbelts to make sure there are no nicks, tears or cuts...