Ford Fusion: Fuses / Fuse Specification Chart
Power Distribution Box
WARNING: Always disconnect the battery before servicing high current fuses.
WARNING: To reduce risk of electrical shock, always replace the cover to the power distribution box before reconnecting the battery or refilling fluid reservoirs.
The power distribution box is in the engine compartment. It has high-current fuses that protect your vehicle's main electrical systems from overloads.
If the battery has been disconnected and reconnected, some features will need to be reset.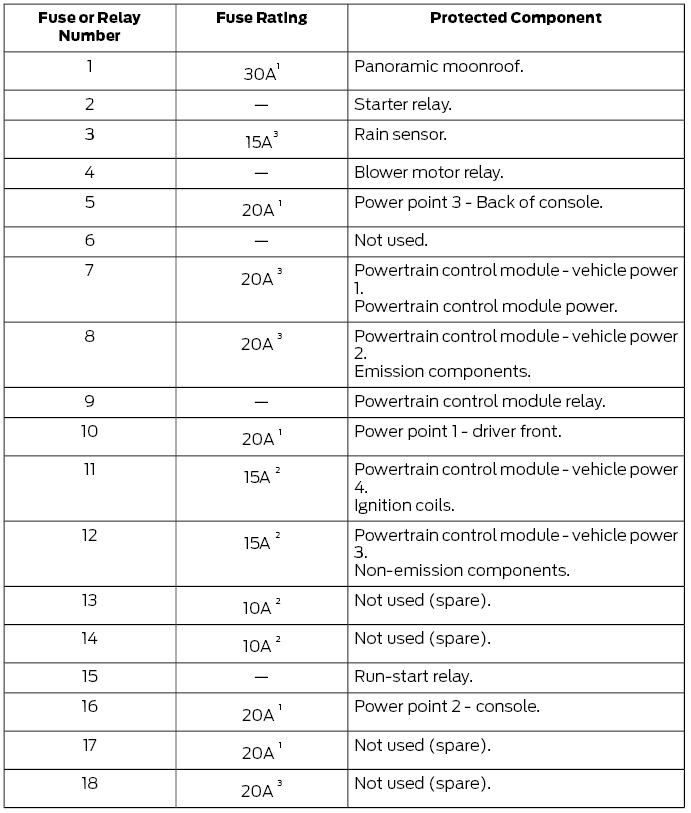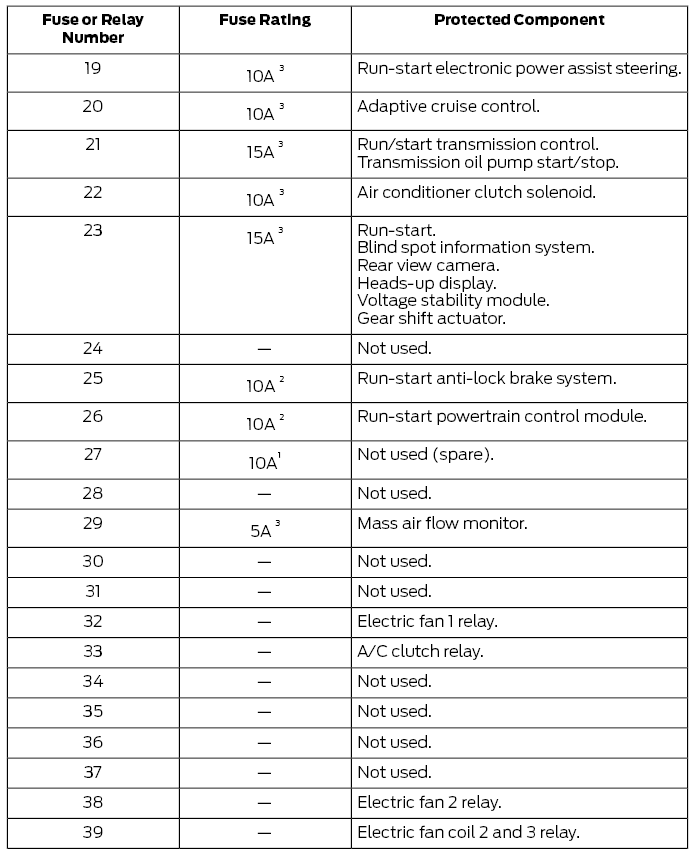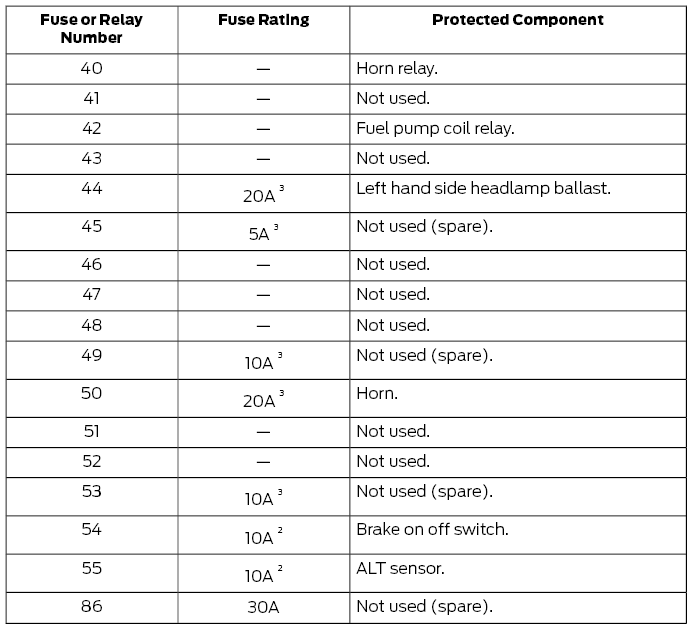 1 Micro 2 fuse.
2 Micro 3 fuse.
3 M case fuse.
Power Distribution Box - Bottom
There are fuses on the bottom of the fuse box. To access the bottom of the fuse box, do the following: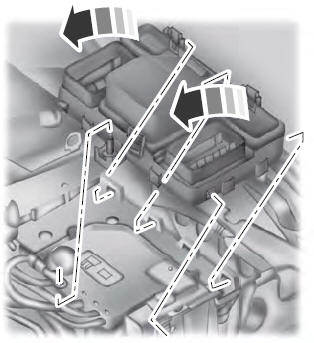 Release the two latches, on both sides of the fuse box.
Raise the inboard side of the fuse box from the cradle.
Move the fuse box toward the center of the engine compartment.
Pivot the outboard side of the fuse box to access the bottom side.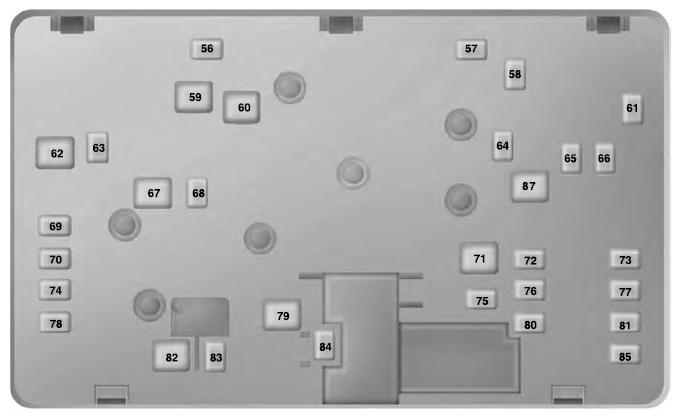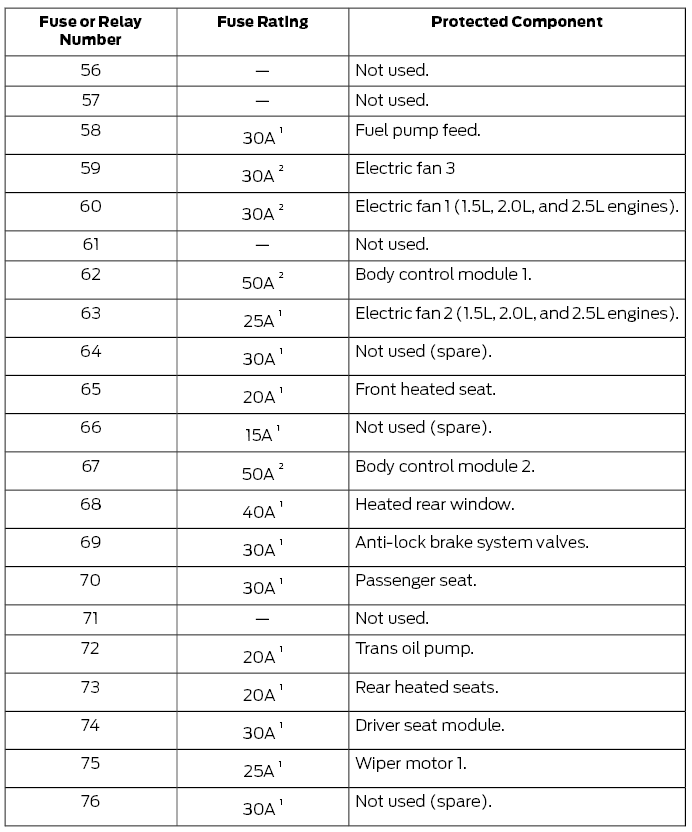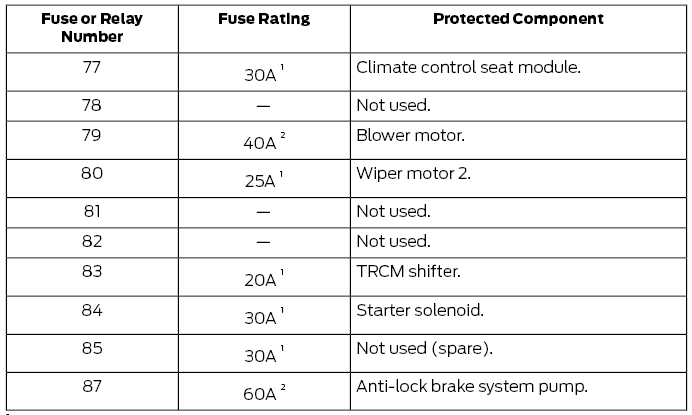 1 M case fuse.
2 J case fuse.
Passenger Compartment Fuse Panel
The fuse panel is under the instrument panel to the left of the steering column.
Note: It may be easier to access the fuse panel if you remove the finish trim piece.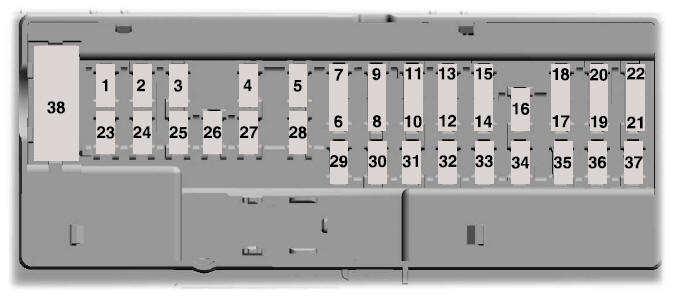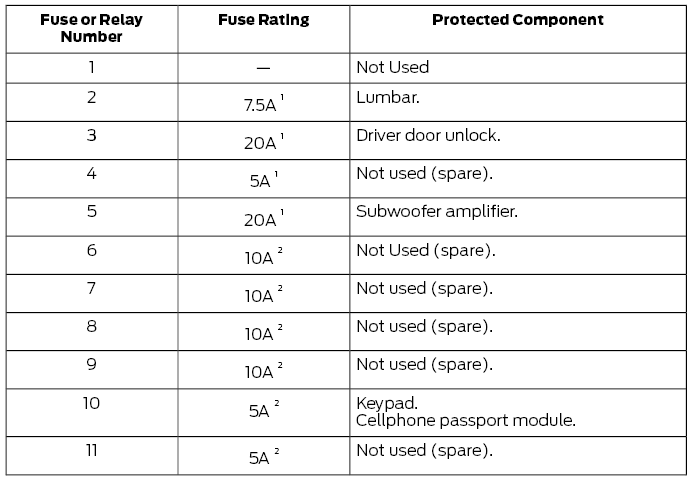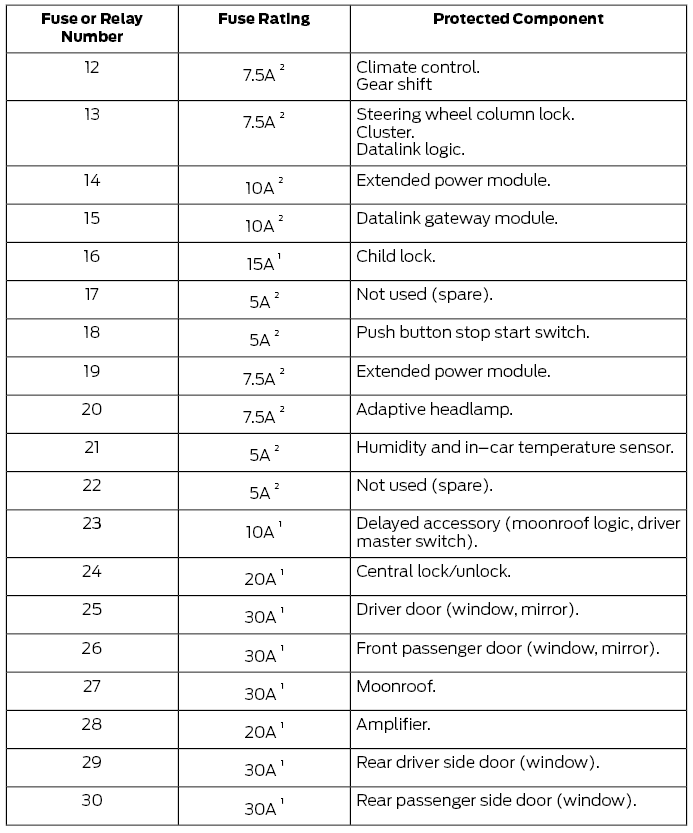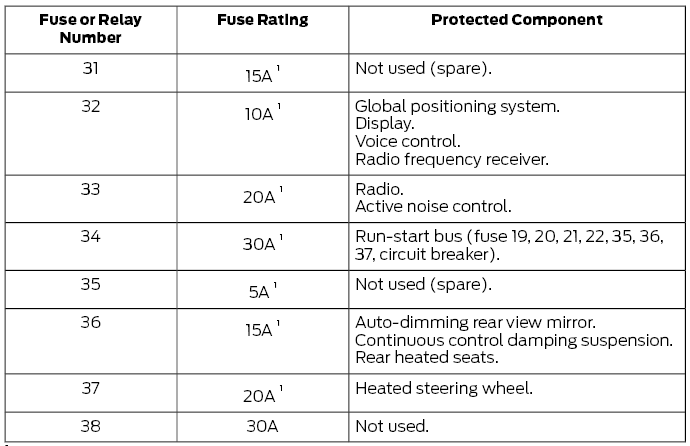 1 Micro 2 fuse.
2 Micro 3 fuse.
Fuses WARNING: Always replace a fuse with one that has the specified amperage rating. Using a fuse with a higher amperage rating can cause severe wire damage and could start a fire...
Other information:
WARNING: Modifying or adding equipment to the front end of your vehicle (including hood, bumper system, frame, front end body structure, tow hooks and hood pins) may affect the performance of the airbag system, increasing the risk of injury. Do not modify or add equipment to the front end of your vehicle...
Press the up or down arrow buttons to scroll through the list. Press the right arrow button to enter a sub-menu. Press the left arrow button to exit a menu. Press and hold the left arrow button at any time to return to the main menu display (escape button)...
Categories
WARNING: Do not adjust the steering wheel when your vehicle is moving.
Note: Make sure that you are sitting in the correct position.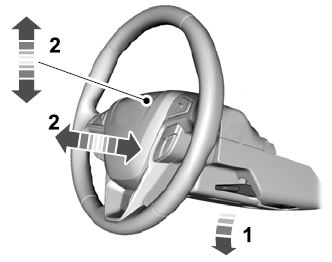 Unlock the steering column. Adjust the steering wheel to the desired position.