Ford Fusion: Changing a Road Wheel / Stowing the Flat Tire Without the Retainer Strap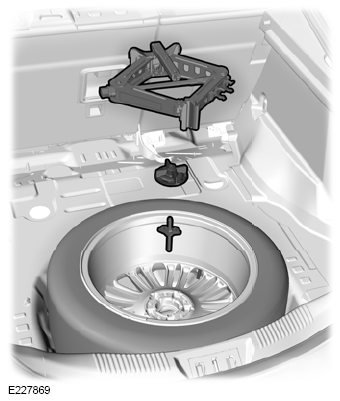 You can temporarily stow the full-size road wheel in the spare tire compartment.
Lift the carpeted wheel cover at an angle to access the spare tire compartment.
Place the wheel in the spare tire well with the valve stem facing down.
Install the shorter jack retainer bolt to the jack bolt-down bracket through the center of the wheel. Finally, wind the wheel retainer down to secure the wheel in place.
Place the jack and tools back into the spare tire compartment.
Replace the carpeted wheel cover.
Categories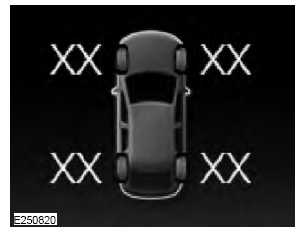 The tire pressure monitoring system measures pressure in your road tires and sends the tire pressure readings to your vehicle. You can view the tire pressure readings through the information display. The low tire pressure warning light will turn on if the tire pressure is significantly low. Once the light is illuminated, your tires are under-inflated and need to be inflated to the manufacturer's recommended tire pressure. Even if the light turns on and a short time later turns off, your tire pressure still needs to be checked.
Copyright © 2022 www.fofusion2.com