Ford Fusion: Brake System - General Information / Specifications
Lubricants, Fluids, Sealers and Adhesives
| | Specifications |
| --- | --- |
| Motorcraft® DOT 4 LV High Performance Motor Vehicle Brake Fluid / PM-20 | WSS-M6C65-A2 |
Torque Specifications
| Item | Nm | lb-ft | lb-in |
| --- | --- | --- | --- |
| Front caliper bleeder screw | 9 | - | 80 |
| Rear caliper bleeder screw | 8 | - | 71 |
| Master cylinder brake tube fittings | 25 | 18 | - |
General Specifications
| Item | Specification |
| --- | --- |
| Front brake disc minimum thickness | 1.043 in ( 26.5 mm) |
| Front brake disc minimum thickness (vehicles with 2.7L EcoBoost engine) | 1.201 in ( 30.5 mm) |
| Rear brake disc minimum thickness | 0.374 in ( 9.5 mm) |
| Brake pad minimum thickness | 0.118 in ( 3 mm) |
| Brake pad maximum taper wear (in any direction) | 0.118 in ( 3 mm) |
Symptom Chart(s) Symptom Chart: Brake System Diagnostics in this manual assume a certain skill level and knowledge of Ford-specific diagnostic practices...
Other information:
Type 1 and 2 Tachometer Information Display (Type 2 shown Type 1 similar) Speedometer Fuel Gauge Engine Coolant Temperature Gauge Information Display Odometer Located in the bottom of the information display. Registers the accumulated distance your vehicle has traveled...
Item Part Number Description 1 81008100 Pressure relief cap 2 8A0808A080 Degas bottle 3 8A3658A365 Degas bottle-to-engine hose 4 60906090 Cylinder head 5 76107610 Cylinder head tube 6 18C26618C266 Heater hose assembly 7 18B53918B539 Heater core 8 7G0717G071 Transmission warmer inlet hose 9 1..
Categories
When these locks are set, the rear doors cannot be opened from the inside.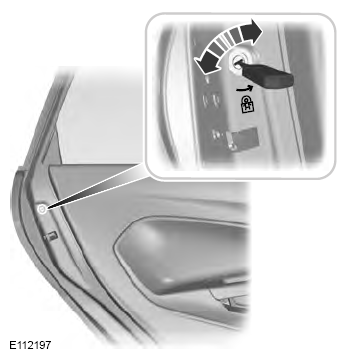 Copyright © 2022 www.fofusion2.com